One-to-one support on budgeting
We have a Personal Navigator, Carmen Yates, who works with individuals who need 1-2-1 support to learn how to manage their money better.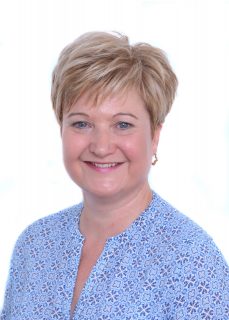 What support will a Money Sorted Personal Navigator provide?
Each eligible participant in the programme will be supported throughout their journey on the project by a dedicated Personal Navigator.  Together with the participant, the Navigator will establish a bespoke package of tailored support which is responsive to individual needs; including the use of discretionary/expenses funds to cover essential items and travel expenses.
In partnership with Money Sorted in D2N2 and the support of a Personal Navigator (Financial Inclusion) each participant will be able to:
Have an assessment of their financial well-being and getting their Money Sorted.
Have their income checked and maximised, where possible.
Recognise priority and non-priority debts.
Learn how to budget.
Receive support with current financial circumstances (e.g. debts, benefits, banking)
This is with a view of enabling participants to move forward and take steps towards training, educational, volunteering or employment opportunities.
Who can we help?
To be eligible to access this support, you need to meet the criteria below, that you:
Are currently unemployed or economically inactive (e.g. a carer, looking after small children).
Live in Chesterfield, North East Derbyshire or Bolsover.
Have the right to live and work in the UK.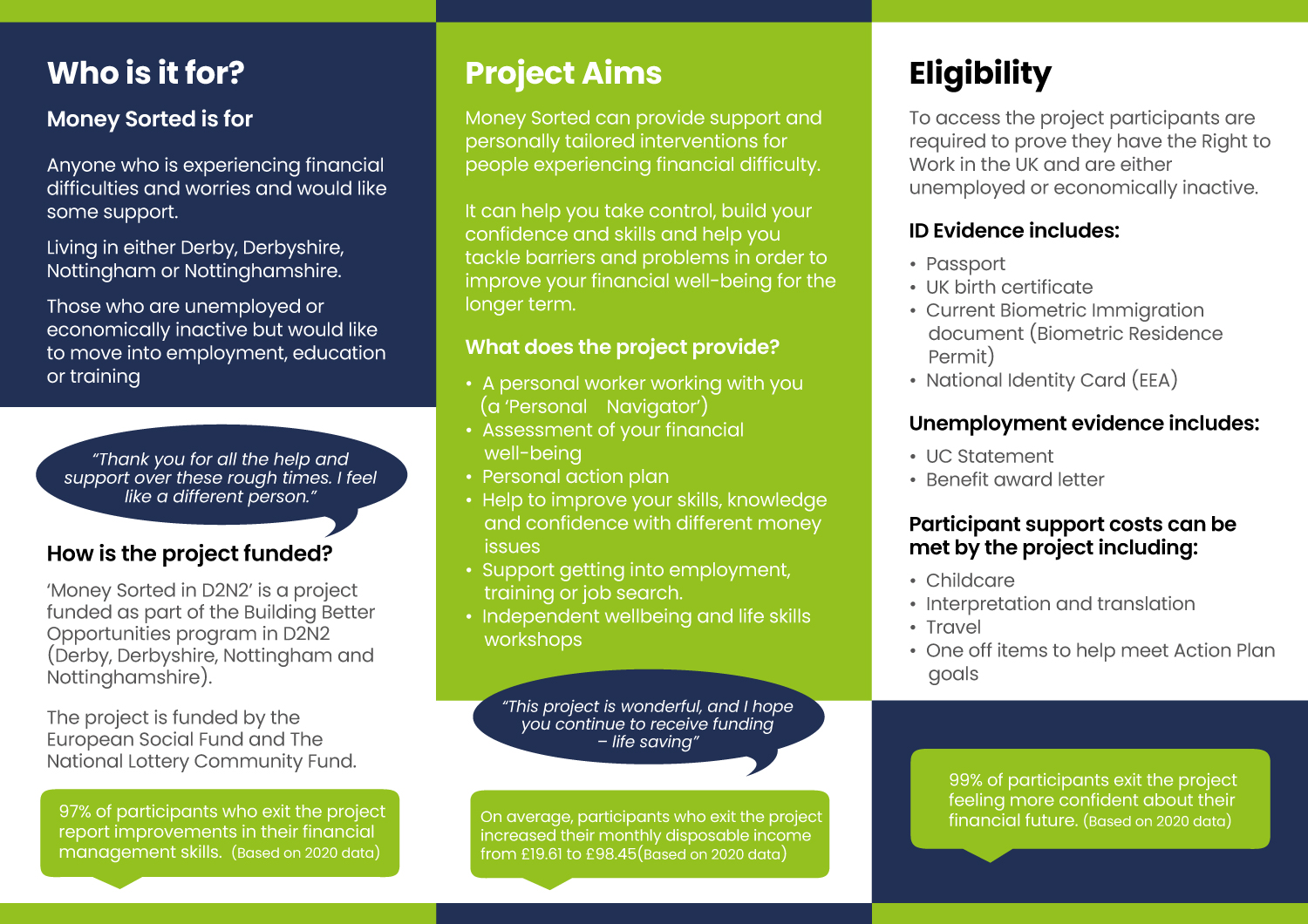 We are proud to be part of Money Sorted Partnership!
Money Sorted Partnership has undertaken its fourth yearly evaluation on how well this project is doing and how it meets the needs of those requiring one-to-one budgeting support. Click Money Sorted in D2N2 Y4 Evaluation Report to read more about the Partnership's learning and its progression during the year.
If you're short of time in reading this report, here is the summary: Money Sorted in D2N2 Y4 Evaluation Summary
What to do Next
Contact us if you need support on 01246 550674 / 0800 707 6990.
GET IN TOUCH