One to One Navigator Service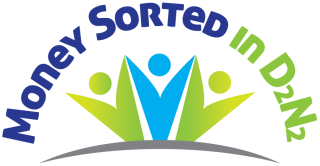 We provide 1:1 support service for individuals who need additional support in managing their daily activities in relation to financial inclusion and preventing homelessness.  We also have an Adult Social Worker who can address any physical or mental health needs that are preventing you to access work, volunteering, education or daily living tasks.
We have a team who provide 1:1 support, for more details of what we provide, please contact the Law Centre.
We can refer people whose first language is not English for 1:1 bilingual support to assist them coping in financial/emotional/cultural crisis. This service is funded by the Big Lottery Fund (Building Better Opportunities programme).
What we Do
Provide 1:1 support with individuals to achieve their short and long term aspirations.
Provide additional support in following up advice and actions as given by our specialist casework service.
Work together with the individual to empower and motivate them to take action for themselves.
What we Don't Do
Provide specialist advice. We refer you to dedicated advisers, which may be within the Law Centre.
What to do Next
The Law Centre recognises the emotional and financial difficulties that our clients/participants experience when trying to manage their day to day activities.  It is never too late to seek support.  For more information on how to access this service contact the Law Centre on 0800 707 6990.
What Support a Personal Navigator / Advocate Will Provide
Each eligible individual participant in the service will be case managed throughout by a dedicated navigator.  In agreement with participant, the navigator will establish a bespoke package of tailored support which is responsive to individual needs including the use of discretionary/expenses funds to cover essential items such as specialist equipment, right to work documents and travel expenses.
In partnership with Advice Nottingham and the support of a navigator (Financial Inclusion) each participant has access to:
Support in getting their Money Sorted,
Maximise income
Rearranging payment plans
Writing off or managing debts
So that they can, if they wish, move onto the next programme: Opportunity and Change (Framework); and / or Towards Work programme (Groundwork).
In partnership with Framework and the support of a navigator each participant has access to:-
Skills Plus for Change – a specially devised programme of bite sized courses to develop confidence, independence and wellbeing
Specialist counselling services
Peer support
Independent involvement, empowerment and advocacy service
Interpretation and translation service
Separate fund for child care
GET IN TOUCH